You are here: Competitions: Toys: Competitions:
Toys Competitions
Nerf Vortex Pocket Howler
This is a mini pocket sized version of the Mega Howler. It has two whistles built into the main part which, when thrown, makes a loud howl.

The trick is to spin the Nerf as you throw it.
Because this is lighter than the mega howler younger children find this pocket sized howler easier to throw. Also the smaller size makes it handy to pop into a bag, or your pocket which make it a take anywhere, play anytime toy.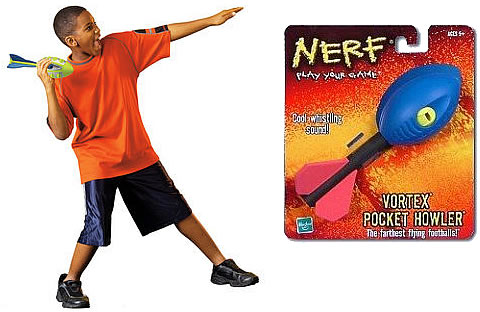 Age: 5+
RRP: £4.99
Competition start date: Coming Soon
Closing date:


Coming Soon, Please check back

---
Articles